Tame your Tabs
Open and close groups of tabs for a Topic with a click.

Context switch with ease and keep your workspace clean.
Control your Browser
With BrainTool all your tools & online information sources are organized by Topic in the BrainTool side panel.

No longer fear closing a tab!
Capture your Notes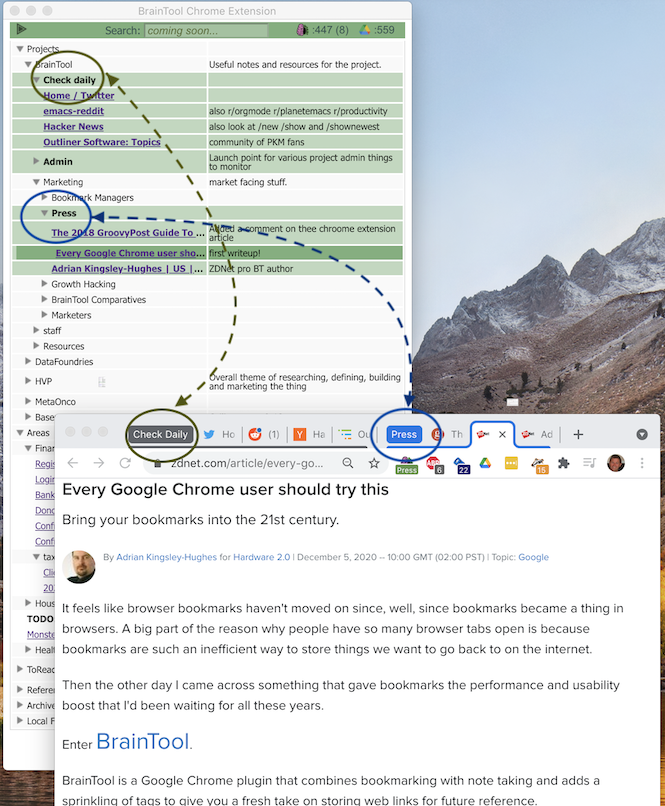 Trivially save a page, assign a Topic and close it out.



Keep detailed notes on the Topic card associated with every item.


Praise from users and the press:
"Bring your bookmarks into the 21st century…Every Google Chrome user should try this"
"As a current Tabs Outliner user, my first reaction is that BrainTool, even in its pre-1.0 release, is far more polished."
"I've used Session Buddy and OneTab. This is far superior."
"Behind the simplicity is a lot of power."
"Gave bookmarks the performance and usability boost that I'd been waiting for all these years"
Plain Text for the Win!
Your data is stored in a continuously synced plain text file.
BrainTool uses structured org-mode syntax.
The file can be separately edited, backed-up or shared.
You can import and export to and from bookmarks or org-mode files.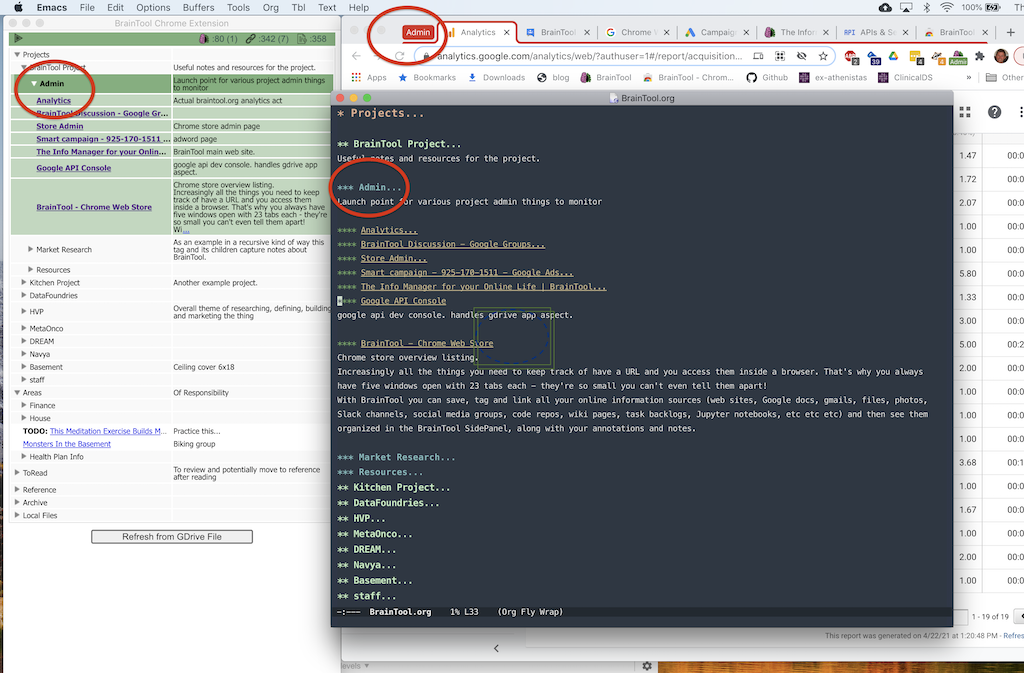 More Info
There's philosophy and roadmap information in the Vision Statement and the required official privacy policy is here. Let me know if you have any thoughts, comments, or feedback: braintool.extension@gmail.com.